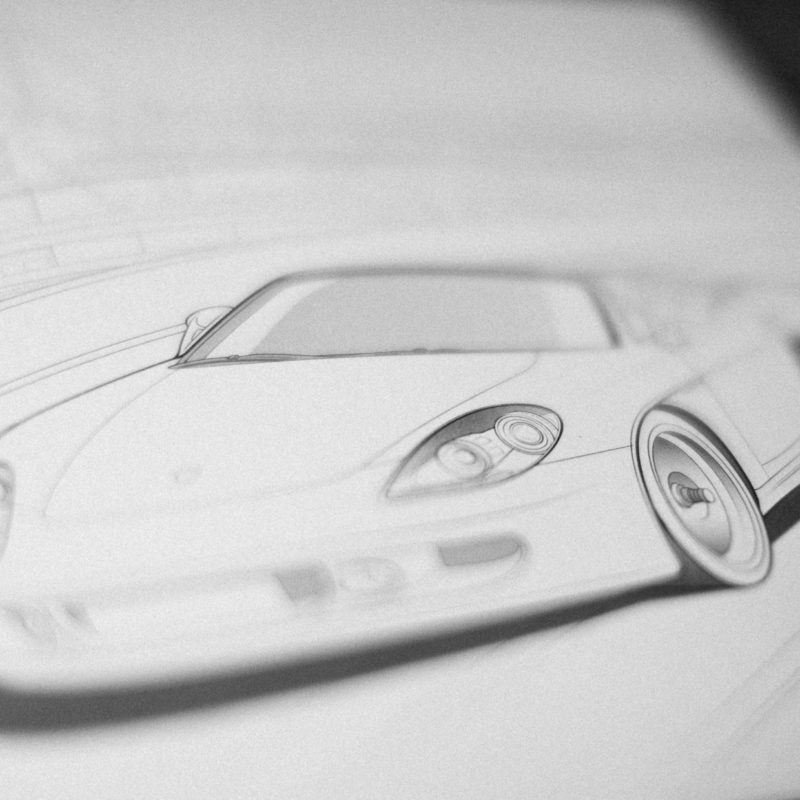 Get ready for a thrilling ride with the Porsche Carrera GT in our car coloring book! Our hand-drawn coloring pages feature 40 different dream cars that kids and parents will love to colorize. The Porsche Carrera GT is a true masterpiece of engineering and design, making it a perfect addition to our collection of amazing vehicles.
With a sleek and aerodynamic body, this supercar boasts a powerful V10 engine and a top speed of 205 mph. The Porsche Carrera GT is a true thrill machine that will excite both car enthusiasts and coloring enthusiasts alike. This car coloring book is not just a fun activity, it also provides 40 pages of basic car knowledge that kids can learn while having fun.
So, whether you are a fan of classic cars or just love to color, our car coloring book is a great choice for you. Get your coloring pencils ready and let's color the Porsche Carrera GT!
Get the coloring book!
coloring pages of our young car enthusiast:
Want to share your car colorings?
Thanks for being part of the #wecolorthestreets coloring book community. We would love to see your colorings! With your given permission we would like to share these on our website & social media channels.
Share your colorings