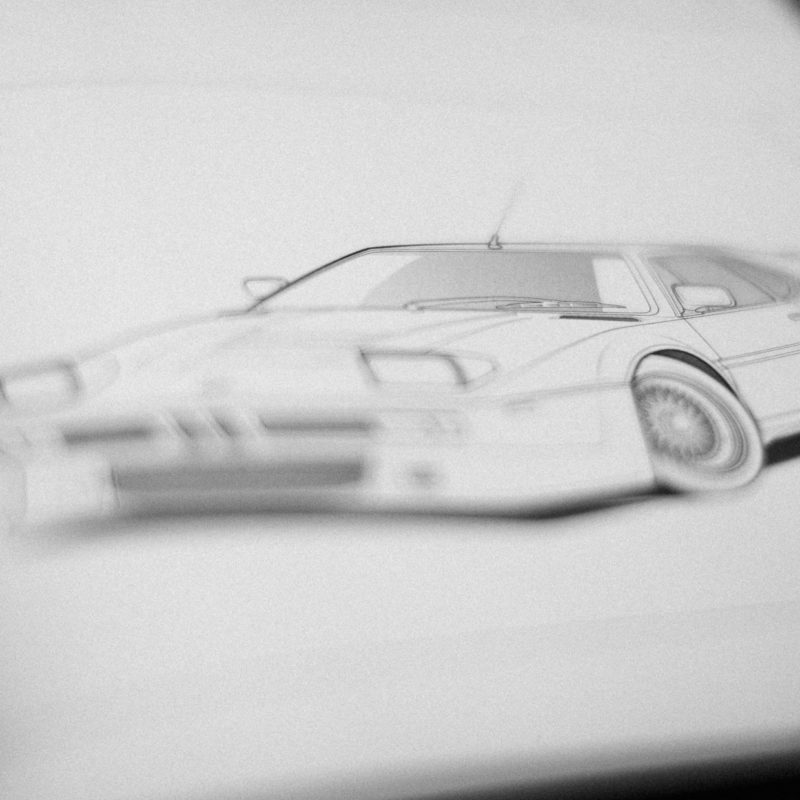 Get ready for a blast from the past with our BMW M1 coloring page! This page is perfect for kids and parents who love cars and coloring. Our car coloring book contains 40 hand-drawn dreamcars to colorize, and 40 pages of basic car knowledge to make sure your child has a fun and educational experience.
The BMW M1 was a unique sports car produced by BMW from 1978 to 1981. Its eye-catching design and impressive performance made it a true icon of the 1970s and 1980s. With a sleek body and aerodynamic curves, the BMW M1 was ahead of its time and remains a classic to this day.
Our BMW M1 coloring page is a fantastic opportunity for kids to express their creativity and learn more about the iconic car. Whether they want to color it in a classic BMW color or give it a unique twist, the possibilities are endless! With our high-quality pages, your child's coloring masterpiece will look amazing.
In addition to the fun and educational coloring pages, our car coloring book contains 40 pages of basic car knowledge. This is a great opportunity for kids to learn about the different parts of a car, how they work, and how to take care of them. This information will be presented in an easy-to-read format, perfect for kids of all ages.
So if you're looking for a fun and educational way to keep your child entertained, pick up our car coloring book today! With 40 hand-drawn dreamcars to colorize and 40 pages of basic car knowledge, it's the perfect activity for car enthusiasts of all ages.
Get the coloring book!
coloring pages of our young car enthusiast:
Want to share your car colorings?
Thanks for being part of the #wecolorthestreets coloring book community. We would love to see your colorings! With your given permission we would like to share these on our website & social media channels.
Share your colorings