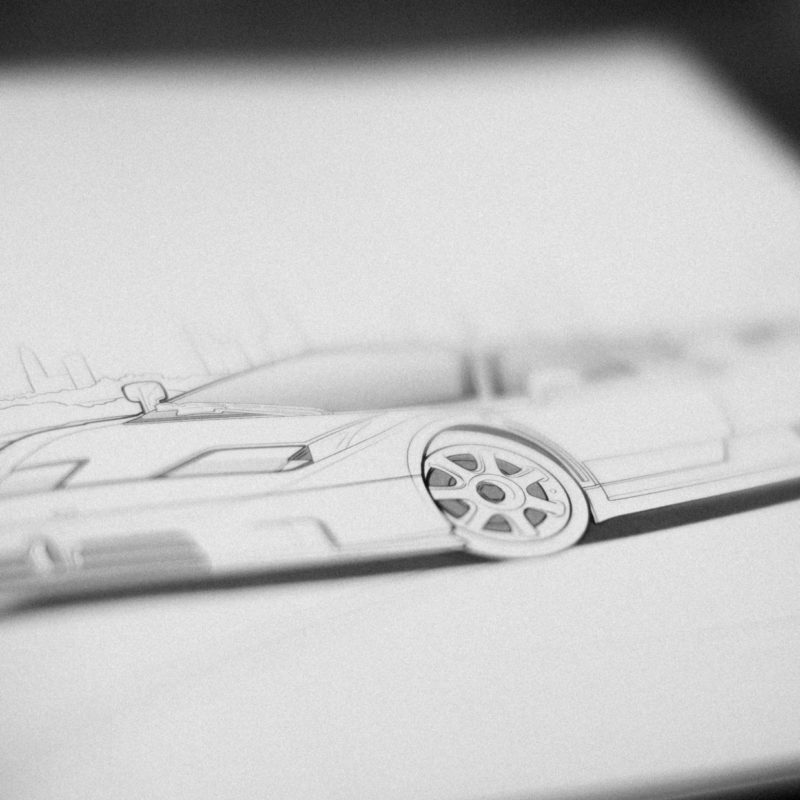 Get ready to rev up your coloring engines with our latest addition to the car coloring book series! One of the 40 hand-drawn dreamcars waiting for you to bring to life is the mighty BUGATTI EB 110.
This supercar was created by the famous car brand Bugatti and was first introduced in 1991. With its sleek design and impressive specs, the BUGATTI EB 110 has been a favorite among car enthusiasts for years.
In our car coloring book, you'll find a beautifully illustrated page of the BUGATTI EB 110, ready for you to add your own unique touch. Not only will you get to color this magnificent car, but you'll also learn about its history and features in the 40 pages of basic car knowledge included in the book.
This car coloring book is not just a fun activity for kids and parents, it's a way to learn about the amazing world of cars while developing creativity and imagination. Whether you're an avid car fan or just starting to discover your love for automobiles, this coloring book has something for everyone.
So grab your crayons, markers, or colored pencils and let your love for the BUGATTI EB 110 shine through on the page. Order now and join the fun of bringing 40 hand-drawn dreamcars to life in our car coloring book!
Get the coloring book!
coloring pages of our young car enthusiast:
Want to share your car colorings?
Thanks for being part of the #wecolorthestreets coloring book community. We would love to see your colorings! With your given permission we would like to share these on our website & social media channels.
Share your colorings